Robinair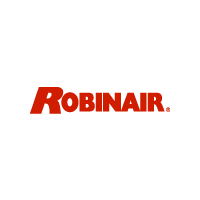 Robinair products are sold in two primary markets: heating/ventilating/air conditioning/refrigeration (HVAC-R) and mobile, which encompasses the automotive aftermarket, as well as agriculture, construction, off-road, and other niche industries.
Innovation is as important in building product as it is in designing it. The people who work at SPX/Robinair are continually devising faster, better ways to build products—and to get them into the hands of customers.
Manufacturing, assembly and shipping are done at the Owatonna, Minnesota facility. Whether components are manufactured by Robinair or built to our tight specifications by outside vendors, thousands of parts are received, inspected and inventoried each day.
Like many industry leaders, we've instituted a quality assurance program that touches all aspects of the business. The people who design, manufacture and support our products with pride and commitment have built Robinair into a world-class supplier.
Featured Robinair Equipment
---
Share This!